MOVING MOUNTAINS wins Readers' Choice Gold Medal for Non-Fiction Hobby and 5 stars for the Motivational Category in Non-Fiction.
(http://readersfavorite.com/book-review/12095/)
A synopsis:
In 2010, I set out to climb Everest from the north side and to complete climbing the 7 Summits (climbing to the summit of the highest peak of every continent). During my training in the Himalaya, I discovered the water crisis and it changed me.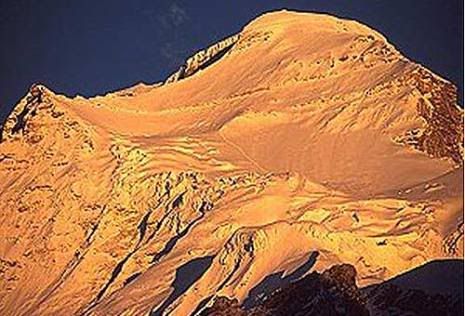 Photo of Cho Oyu- where the idea to form Global H2O was realized
It was then, in 2009, when I fell ill with dysentery on Cho Oyu, forcing me to turn back on my attempt to reach the 6th highest peak on the planet. During the time I was sick, I experienced what the people without clean water experience on a regular basis.
Upon return to my home in Munich, I dedicated my climb of Everest to the water crisis, and founded a 501c3 entity in the USA. I focused an entire year of my life on reaching the highest point on the planet and creating an all-volunteer organisation with the goal to provide clean drinking water to the people in Northern Uganda.
Photo from summit of Everest (May 23, 2010)
What was originally a personal goal became a quest to deliver clean drinking water to the thirsty millions in war-stricken Northern Uganda. Through this story, the charity, Global H2O was born. (http://www.youtube.com/watch?v=eMDa1OnZNj8)
Thanks for your support!
James Wilde